The Yagerian Code is an amazingly simple and effective method to help people with pain and mental suffering effectively and long-term. This subliminal hypnotherapy method should not only be known by therapists and coaches, but by everyone who works with people. And it's avaiblable in an Online Course.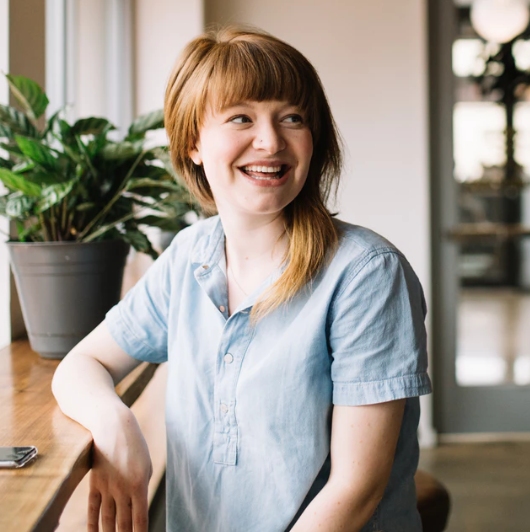 Hypnosis, hypnotherapy and NLP are known for quick results. But there is a special hypnotherapy method that takes away an average of 80% of patients' discomfort or pain in just 4 hours of treatment. This is the result of a study by the Subliminan Therapy Institute. Everyone who works with people should know the Yager Code and learn to use it. The Yager Code helps with chronic pain, anxiety and depressions.
The Yagerian Code opens up a whole new dimension of hypnotherapy treatment.
Even pregnant women or patients who cannot be expected to undergo emotionally upsetting therapy can be treated with it.
You can bring about improvement much faster than before.
With the Online Course you will learn the complete Yagerian hypnotherapy method for coaching or therapy.
The Yagerian Code is for ...
Coaches
... and of course for all those who work with people, including consultants, supervisors and trainers.
Self-user
... who would like to learn the Yagerian Code and use it for themselves or in the family.
Therapists
..., who also work with severe cases where conventional approaches do not work.
In the Online Course you will be guided through the Yagerian Hypnotherapy Training with short step by step videos in easy to follow learning units. You can also look over the shoulders of Dr. Yager, the founder of the method. This makes it possible to learn this method very quickly and to apply it successfully in practice. You can repeat and deepen each step of the hypnotherapy training at your own pace as often as you like.
Your Lecturer: Edwin K. Yager, Ph.D
Ed Yager passed away peacefully at June 2nd 2019 after a very brief battle with lung cancer. He was almost 94 and very active until the last. He is survived by his wife, children, sister, and many grand children.He was beloved by family, friends, colleagues, and patients. His life touched many people deeply. Dr. Yager held an appointment as Clinical Professor in the Department of Psychiatry, UCSD School of Medicine. He was President of the Subliminal Therapy Institute, Inc., certified as a "Consultant in Hypnosis" by the American Society of Clinical Hypnosis, and was a Past President, Board Member, and Fellow of the San Diego Society of Clinical Hypnosis. He maintained a psychology practice where he employed Yagerian Therapy and the hypnotic principles he taught. Additionally, he taught his Yagerian Therapy method worldwide to healthcare professionals.
Dr. Yager was a psychologist in San Diego for the last 40 years and was an electronic engineer prior to that. Dr. Yager studied, practiced, and taught the clinical use of hypnosis for 40 years. He offered training in Yagerian Therapy (aka Subliminal Therapy or Hypnotherapy ) and hypnosis at UCSD School of Medicine, under the auspices of the San Diego Psychological Association, and worldwide under varied sponsors. In the course of his practice, using Yagerian Therapy and hypnosis, Dr. Yager successfully treated thousands of patients. Because Ed was so very active up to the very end, he got to skip "old age" which he would have hated.
… WORKS WITH HIGHER INNER INTELLIGENCE
By working with a higher inner intelligence the Yagerian Code makes it possible to solve problems like pain and mental suffering quickly, effectively and permanently, which have defied even years of therapy.
… IS EFFECTIVE ON THE JOB
For all those who work with hypnosis or NLP, for example, it is helpful that the Yager Code can be used with clients who cannot go into a trance.
In addition, it is possible to work successfully with disorders that are challenging even for experienced therapists and coaches, such as chronic pain or obsessive-compulsive disorders.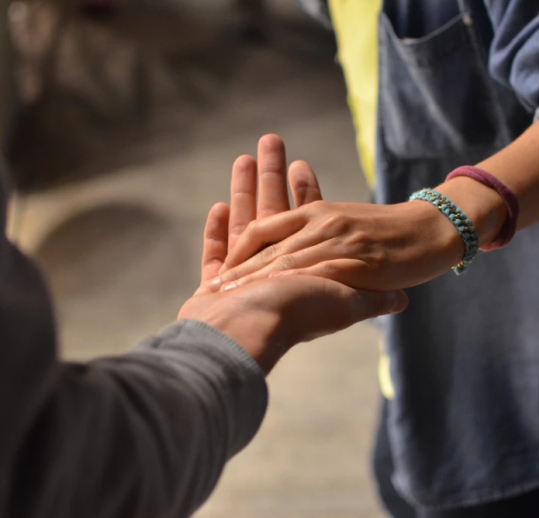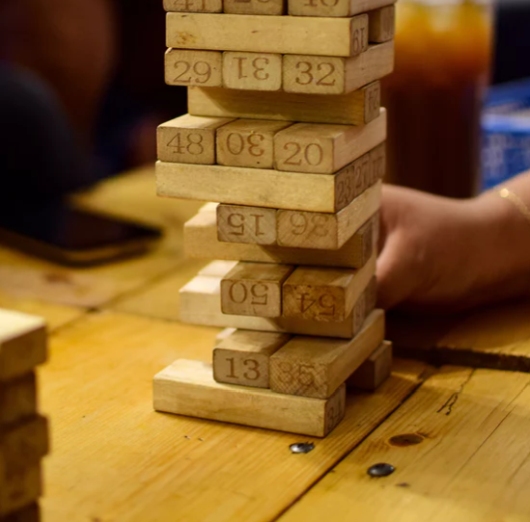 … INCREASES OUR EFFECTIVENESS!
The Yagerian Code helps therapists, coaches, consultants, and trainers to significantly increase the effectiveness of their own work.
The Yagerian Hypnotherapy Method can also help patients and clients who are not able to talk about their problem.
Introduction by Dr. Norbert Preetz
The Yagerian Hypnotherapy Training is an amazingly simple and powerful method for helping people fast and effectively. Not only therapists and coaches should know about the Yagerian Code, but everyone working with people. The amazing effectiveness of the Yager Therapy has been proven in an extensive study. After an average of just 3.5 sessions, the presenting problems were completely solved or at least reduced by 80%.
Therapists are able to work successfully with clinical pictures which might be challenging even for experienced clinicians, such as chronic pain, compulsions, as well as bipolar disorders, dissociative disorders or personality disorders of any kind.
Help people who are either not willing or not permitted to talk about their specific problem
It is also possible to work with pregnant women and other patients who should not be exposed to an emotionally upsetting therapy. In applying the Yagerian Hypnotherapy Training and method you will even be able to help people who are either not willing or not permitted to talk about their specific problem.
For coaches, instructors, counsellors and others working in helping and counselling professions, the Yagerian Code provides a significant improvement regarding the effectiveness of their work, thus also establishing the possibility for therapeutic work.
Working with clients who will not go into trance or do not go into trance deeply enough
For therapists and coaches using hypnosis or NLP, it is a great help when working with clients who will not go into trance or do not go into trance deeply enough that they can fall back on the Yagerian Code as an alternative. Because here, many clients will go into trance spontaneously, without a formal trance induction being required. Personally, I have been using the Yagerian Code over and again during my hypnotherapy sessions, in order to achieve an additional benefit for my patients and clients.
Therapists will find a method which they may use effectively either as a sole treatment or in combination with other methods. Therapists, who have already been using the Yagerian Code, are thrilled with their fantastic results.
It is so easy to apply this method that it can even be applied by non-professionals.
The Yagerian Code can also be applied as a self-help procedure to improve one's health, to overcome problems and to achieve one's goals more easily.
Due to my own work and having received a lot of positive feedback from colleagues using the Yagerian Code, I have become aware of its huge potential, and I have made it my objective to promote this method in Germany.
Be certified as Yagerian therapists
Aside from many other advantages of the Yagerian Code, clinicians can also be certified as Yagerian therapists. As there are only very few certified clinicians, this opens a clear competitive advantage in this field. (With the Online Course you have already fulfilled an important part of the certification requirements.)
New standards of quality
Our Yagerian Code training sets new standards of quality. Short, step-by-step video sequences will guide you through the procedure in easily comprehensible learning units.
The student can practically look over the instructor's shoulder. Thus it is possible to learn and to successfully apply this method within a very short time. You can watch every step in your own time as often as you like. It is almost as if you were having a private instructor in your living room.
The Yagerian Code is a must for everyone working with people and wanting to support them to achieve health-related, professional and private goals in an effective and lasting way.
Don't miss your chance to learn about the Yagerian Code!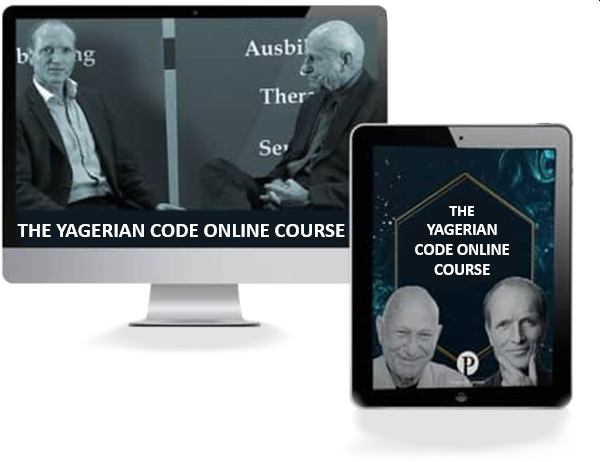 Dr. Norbert Preetz presents the Yagerian Code of Ph.D. Edmund Yager. Dr. Preetz holds a doctorate in psychology and has all forms of classical psychotherapy. After more than 30 years of treatment practice, he is now one of the leading therapists and trainers for hypnotherapy and the Yagerian Code method in German-speaking countries. As he is convinced that Yagerian Code is one of the most effective and efficient therapy methods, he would like to contribute to its wider dissemination in the English-speaking world.
Here are a few of the participants' testimonials:
"My obsessions were hindering my ability to focus, sleep, and live happily. Dr. Yager has taught me how to communicate with the different parts leading to that obsession and together helped me focus on re-training my areas of concern. I have learned the beginning stages of how to train myself and my emotions. The work provided by Dr. Yager was effective as my obsessions no longer exist pertaining towards the concerning areas that hindered me from moving on with life. I feel relaxed, enlightened, and less stressed as these were my intended goals to accomplish." Ted S.
"I was allowed to participate in the training for the application of the Yager Code during the last 2 days. Both the way of teaching and the content of the seminar were very impressive. Due to the very practical design, the effect of the Yager Code could be seen directly in the seminar participants. Especially during the applications in front of the group, impressive immediate results were achieved with a pain problem that had lasted for years after a fire accident, as well as with a massive eye problem in the other participant." Birgit Linde-Geutebrück
"I have been working in my own practice for many years. Through this I have already learned many methods and experienced a few different trainings. What I have experienced with the hypnosis training and the Yagerian Code training tops it. I am very touched, impressed and grateful what is possible with it so easily and precisely. During the trainings I also took away a great treasure for myself. The self-hypnosis alone is incredible. This is exactly how I can work with myself with the Yagerian Code." Lydia Rohr
"I work as Life Coach since more than 10 years. All I can say is that the Yagerian Hypnotherapy Training makes a hugh difference. The Yagerian Method is so easy to learn and highly effective. And it even works with customers who are sceptical about hypnosis or cannot go into trance states. One of the best aspects: the client doen't even have to talk about his problems or topics at all. A real must train!" Bruno Bottazzo
DEPRESSION
Feeling depressed in response to a loss or decision is natural, but depression should not increase over time. In fact, we learn to be depressed. This happens through conditioning by emotional events. If the condition does not improve, if the misery continues for no apparent reason, treatment is needed. Then it is a matter of uncovering and eliminating the unconscious causes.
MIGRAINE HEADACHE
In times of emotional stress, certain chemicals are released that provoke the vascular changes that cause a migraine headache. The attacks become more frequent in periods of increased stress. Factors related to stress include anxiety, worry, shock, depression, excitement, and mental fatigue. The Yagerian Code has proven to be a great alternative for treating and preventing chronic migraine headaches. Whether your migraines are episodic or chronic, the research has indicated that Yagerian Code is an effective method of treatment.
CHRONIC PAIN
We have the mental power not to perceive pain, to be indifferent to pain or not to be defeated by it. Healing should eliminate pain if it is caused by physical trauma. If it is not, it is called chronic pain. This chronic pain can be relieved by the Yagerian Method.
THE YAGERIAN CODE ONLINE COURSE
The Online Course includes 74 lessons with more than 8 hours videos and a comprehensive manual.
The course has a 14 day return guarantee.
Compared to NLP, the Yager hypnotherapy training is much easier and faster to learn. Neuro-linguistic programming (NLP) is a collection of techniques and methods for changing mental processes in people, which, among other things, incorporates concepts from Gestalt therapy, hypnotherapy and cognitive science, as well as constructivism.
NLP was developed by Richard Bandler and John Grinder in the 1970s. They defined NLP as "the study of the structure of subjective experience." The original goal of the NLP developers was to find out the effective factors of successful therapy and to be able to pass them on to others. They assumed that the effective factors were primarily the communicative skills and behaviors of the therapists themselves and not primarily the chosen professional orientation.
In many NLP methods, an attempt is made to first establish "rapport" with the other person. Mirroring (pacing) is used as a means to this end, which is then supposed to make leading possible.
NLP claims to provide tools that can be applied comprehensively to a wide variety of problems. However, the concrete procedure is not standardized, since NLP does not provide its own theory. Depending on the respective external circumstances (setting) in which NLP is used, communication strategies, suggestion techniques, motivation techniques or the so-called NLP formats are applied or taught.
The basic assumption is that there is a so-called "subjective sense of truth". On the basis of the body feeling, the pictorial thoughts and the inner linguistic expression of a person, mental images, so-called inner maps are created. According to NLP, the "subjective sense of truth" is an expression of these inner models and helps a person to orientate himself socially.
The starting point for an NLP application is the inner map of a client. The client is sensitized by the NLP consultant for his own problem perception (in this map). With the help of NLP formats this problem perception should be changed in the client and new behavioral strategies should be developed. The specific NLP communication tools, especially Pacing and Leading, are used by the NLP consultant to guide the client through the steps of the NLP formats.
NLP Training / NLP Courses
NLP training is regulated differently nationally and internationally. However, national and international associations and federations have established training guidelines for NLP courses. Thereby the minimum duration, the minimum contents, the testing criteria as well as the qualification of the NLP trainers are described. NLP association members are obliged to adhere to these curricula and only then are allowed to use the corresponding seals. Mutual recognition of the trainings is common, but sometimes with conditions.
Only some levels of NLP training are named the same in the different associations:
NLP-Practitioner
NLP-Master, also called NLP-Master-Practitioner
NLP-Coach, DVNLP
NLP-Trainer
Some associations distinguish between trainer (completed trainer training) and teaching trainer (license to conduct NLP trainings) or between trainer (completed trainer training) and master trainer (especially experienced, competent trainer).
In March 2005, INLPTA adopted an NLP Practitioner training with curriculum using Integrated Learning (e-learning at home on the PC combined with classroom training).
Areas of application of the Yagerian Code are:
Pain therapy
Psychological problems
Psychosomatic problems
Organic problems that are aggravated by psychological factors
As with any psychotherapy, it is always necessary to clarify in advance whether medical problems are present.
Contraindication to the method is when medical treatment is required (e.g. fractures, bleeding, heart attack). Like other psychotherapeutic methods, the Yagerian Code may not be performed as a "substitute treatment" if the patient refuses a necessary medical treatment. A healing license is always required for medical treatment. This information is not a substitute for legal advice.
No, a medical license is not required either.
The Yagerian Code fits well as a supplemental training to:
Body Therapy training
Art Therapy training
Music therapist training
Family therapist training
Creative therapy training
Physiotherapy training
Psychotherapy training
Psychoanalytic family therapy
Systemic therapist training
Hypnosis training
Functional relaxation training
Naturopathic training
Systemic training
Ostheopathy training
Psychotherapist training
Psychology training
Reiki training